For any company conducting diving operations, it's imperative to have strict health and safety measures in place for disinfecting and sanitizing your scuba gear. To avoid cross-contamination of disease, particularly when it comes to gear rental, all scuba diving equipment such as rebreather loops, regulators, oral inflators and dive masks need to be disinfected after each use.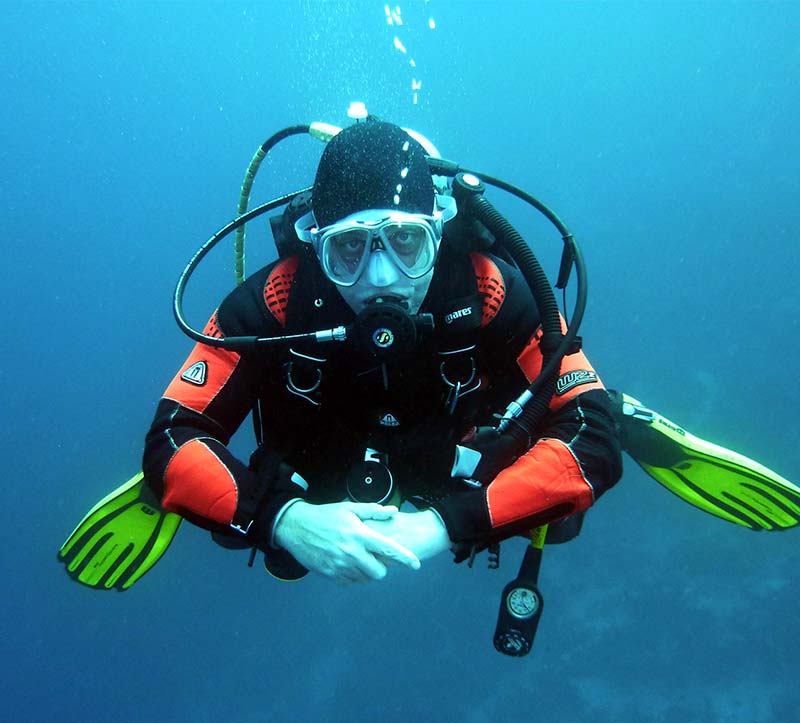 A highly recommended anti-microbial product for this task is Steramine. Steramine is a cationic surfactant to clean and sanitize diving equipment in one step – with less harmful effects than bleach solutions.
As an EPA registered sanitizer, it kills 99.9% of germs and bacteria.
Steramine Sanitizer Tablets and its active ingredient Quaternary Ammonium are registered and approved by the EPA and the USDA as a safe and effective sanitizer for scuba equipment. It's also approved for use in the food service industry to sanitize all food contact surfaces.
Steramine is effective in killing many infectious bacteria and pathogens including:
CA-MRSA (Community Associated Methicillin Resistant Staphylococcus aureus)
Escherichia coli (E-Coli)
HIV-1 (Aids Virus)
Listeria monocytogenes
Staphylococcus aureus
Steramine is non-corrosive and has no known compatibility issues with materials commonly seen in scuba gear such as rubber, plastic, silicone, stainless steel, neoprene, optical coatings, aluminium etc. It's gentle on your equipment and will not cause swelling, hardening or cracking.
Unlike bleach solutions commonly used to sanitize scuba gear, Steramine is safe for contact with hands, odourless and has no caustic and potentially dangerous fumes. Steramine also has no shelf life in its tablet form, making it more reliable than bleach which begins to degrade and become less effective the moment it is made and bottled.


How to use Steramine to sanitize and clean scuba gear
Creating and using your Steramine solution is incredibly simple and no special protective gear is required. Each tablet is conveniently pre-measured.
We recommend the following dosages:
For spraying: 2 tablets per gallon (for 400ppm strength)
For soaking: 1 tablet per gallon (for 200ppm strength)
Directions for use:
Dissolve 1 or 2 of the Steramine Sanitizer Tablets into 1 gallon of regular tap water.
Once completely dissolved, soak or spray down your equipment.
Allow the items to be in contact with the Steramine solution for at least 1 minute to ensure effective sanitizing (do not soak items for extended periods of time).
Steramine leaves no residue, but it's always a good idea to rinse the gear down with clean water after sanitizing.
To ensure optimum strength, a fresh Steramine solution must be prepared daily or more often if dilution or soiling occurs.
For more information on decontaminating scuba gear and general diving safety guidelines, click here to view the U.S. Environmental Protection Agency Diving Safety Manual
Buy your supply of Steramine online. Free shipping in the USA!